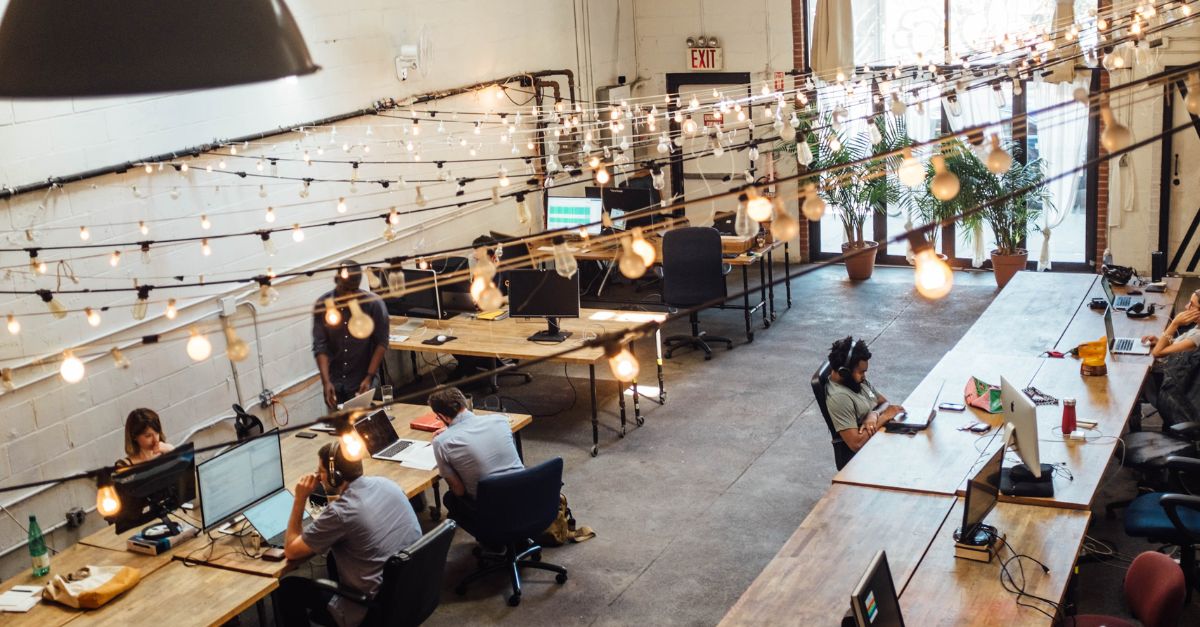 A Complete Guide to Coworking
Post on May 30, 2023
What is Coworking?
Coworking is a style of work that involves sharing a common office space with individuals or businesses from various industries. Unlike traditional offices, coworking spaces offer flexible membership options, allowing individuals to choose the terms that suit their needs. These spaces are typically designed to inspire collaboration, offering amenities such as comfortable workstations, meeting rooms, lounges, and communal areas. Most coworking spaces also offer private offices, allowing members to share the cost of amenities such as reception staff, meeting rooms and other facilities.
What does a coworking space cost in Singapore?
The cost of coworking spaces in Singapore varies depending on factors such as location, amenities, and membership plans. On average, a hot-desking membership, which provides access to shared workstations, starts at around SGD 300 to SGD 600 per month. Dedicated desk memberships, offering a fixed workstation, can range upwards from SGD 450 per month. Premium or executive memberships with additional perks and access to private offices may cost upwards of SGD 700 per month.
What is included with a coworking membership?
Coworking memberships typically include all the business essentials you need such as high-speed internet, access to shared workstations, printing facilities, and communal areas. Depending on the space, additional amenities may include meeting rooms, phone booths for private calls, event spaces, mail handling services, and complimentary beverages. Some coworking spaces in Singapore also offer perks like access to networking events, workshops, and community engagement programs.
Do coworking spaces have meeting rooms?
Yes, coworking spaces in Singapore often have well-equipped meeting rooms available for booking. These rooms are designed to accommodate various group sizes and are equipped with audio-visual equipment, whiteboards, and other tools for productive meetings. Meeting room availability and pricing may vary depending on the coworking space and membership plan.
Do coworking spaces in Singapore have private offices?
Yes, many coworking spaces in Singapore offer private office options for individuals or teams who require dedicated spaces. Private offices provide the benefits of coworking while maintaining privacy and customization options. Private office costs depend on factors such as location, office size, and included amenities. On average, private office spaces in Singapore can range from SGD 1,500 to SGD 5,000 per month.
How much does a private office space in Singapore cost?
The cost of private office spaces in Singapore varies depending on factors such as location, size, and amenities. Prices can range from SGD 1,500 for a small office suitable for one or two people to SGD 5,000 or more for larger, fully furnished offices in prime locations. Some coworking spaces offer flexible lease terms and additional services, such as reception services, IT support, and access to shared amenities.
Coworking in Singapore provides individuals and businesses with a dynamic and collaborative environment to reduce overheads and focus on growth and productivity. By understanding the costs, amenities, and options available, you can choose the coworking space that best suits your specific needs .
Workbuddy is a great option for professionals interested in coworking to enjoy over 50 of the best coworking spaces in Singapore at the most affordable price. A LITE membership gives members access to 5 day passes a month and an UNLIMITED membership gives members full access to all coworking spaces. Simply choose the plan that suits your business needs!
Download the workbuddy app on ios or Google Play for a FREE one week trial.
RECENT POSTS