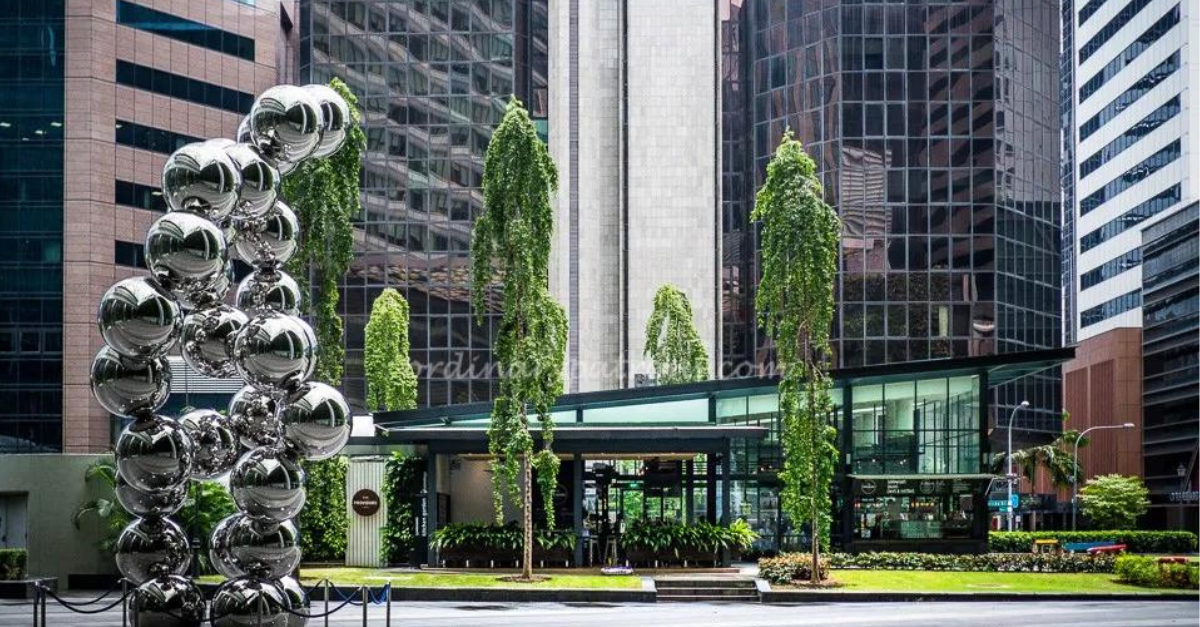 The Ultimate Guide to Coworking Spaces in Raffles Place
Post on February 13, 2023
Raffles Place, located in the heart of Singapore's central business district, is home to some of the best coworking spaces in the city. With its bustling atmosphere and convenient location, it's the ideal place for businesses and freelancers to thrive. Whether you're a small start-up or a large corporation, the coworking spaces in Raffles Place cater to the diverse needs of today's workforce.
Here's what you need to know about coworking spaces in Raffles Place:
Accessibility: With Raffles Place MRT Station being the hub of the city's transportation system, getting to your coworking space is a breeze. You can also reach the area by bus, taxi, or foot, making it an easily accessible location for your team.
Amenities: Coworking spaces in Raffles Place offer a range of amenities that cater to the modern professional. From high-speed internet and well-equipped meeting rooms to showers, mother's rooms, and cafés, you'll have everything you need to work efficiently. Most coworking spaces at Raffles place feature premium fit-outs with ergonomic seating and height-adjustable desks. You'll love the extra touches that make your workspace feel like home.
Space Options: Whether you're a solo entrepreneur or leading a team of 50, Raffles Place coworking spaces offer flexible space options to accommodate your needs. From private office spaces for larger teams to smaller offices for 5 to 25 people, you're sure to find the perfect fit.
Unique Features: Raffles Place coworking spaces offer unique features that set them apart from the rest. From breath-taking views of Marina Bay Sands to the vibrant surrounding area with plenty of dining and entertainment options.
Expert Advice: Finding the right coworking space can be a daunting task. But with workbuddy, you don't have to do it alone. Our team has over 30 years of experience in the real estate industry and takes a holistic approach to finding the best workspace solution for you. From market insights and data analysis to viewing scheduling and negotiations, we'll be with you every step of the way.
In conclusion, Raffles Place is a vibrant area with an abundance of coworking spaces to choose from. With its convenient accessibility, flexible workspace options, unique features, and expert advice, you're sure to find the perfect workspace that meets your needs.
So what are you waiting for? Get in touch with workbuddy today and start working in Raffles Place! We have plenty of coworking spaces in Raffles Place for you to choose from including WeWork Raffles Place, Distrii Republic Plaza, O2Work Collyer Quay and many more…
WeWork - Raffles Place
Newly opened in December 2020, WeWork at Raffles Place is conveniently located in the heart of the CBD. Designed for productivity, whether you're a team of 1 or 100, this modern workspace offers flexible work areas including a hot-desking lounge. meeting rooms and private offices. Enjoy the games room and spacious outdoor patio area, perfect for winding down at the end of a busy day.
Distrii - Republic Plaza
Located at heart of Central Business District, Distrii Republic Plaza is directly connected to Raffles Place MRT Station. With a wide array of workspace options including collaborative lounge areas, meeting rooms and private offices, DISTRii caters to every business need. Check out Mellower Coffee Bar on Level 6 for a barista brewed coffee to start your day!
O2Work - Collyer Quay
O2work Collyer Quay is an eco-friendly workspace committed to creating a natural and balanced environment that inspires creativity. Featuring natural elements seamlessly integrated with functional design, O2Work at Collyer Quay also boasts stunning views of Marina Bay Sands. Let your best ideas take flight in a healthy environment that provides a thriving and sustainable work culture.
City Serviced Offices - Raffles Place
City Serviced Offices Raffles Place is located on levels 57 & 58 of Republic Plaza, a state-of-the art building in Singapore's Central Business District. Members will enjoy the convenient and vibrant location with direct access to Raffles Place MRT station via pedestrian tunnel. Surrounded by plenty of F&B, lifestyle and retail options, City Serviced Offices at Republic Plaza is a workspace that will suit many business needs.
Contact us to find the best coworking space to suit your business needs.
RECENT POSTS