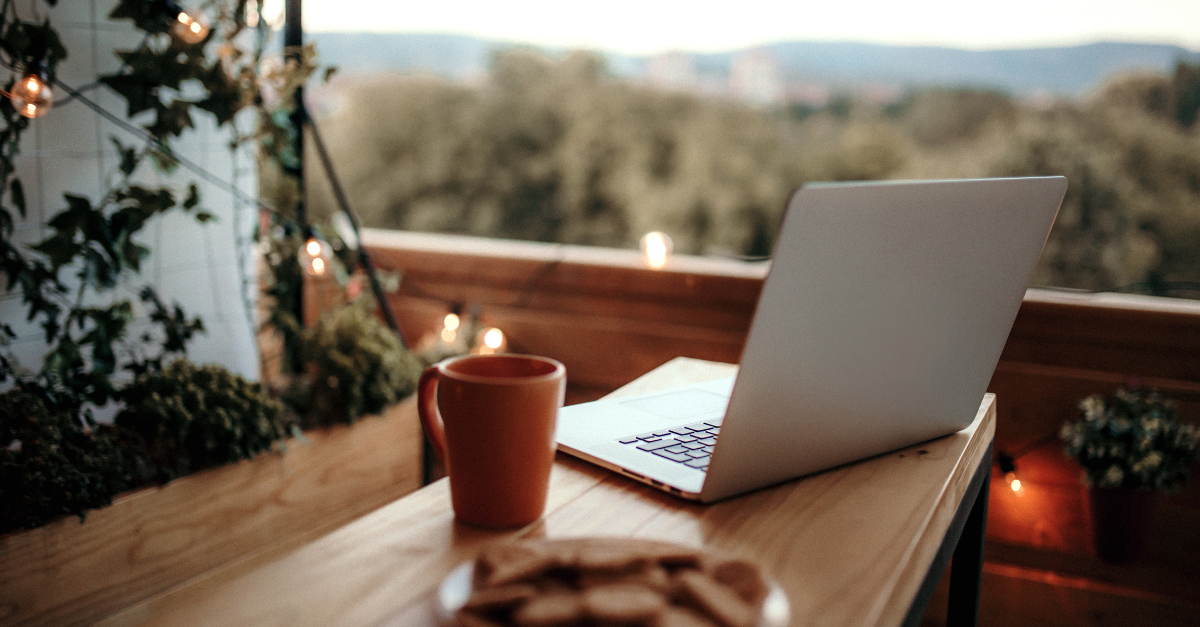 What is Hybrid Work? 3 Common Myths Debunked…
Post on October 5, 2022
"What is "hybrid work"?
Well, rather than only working from the office (like many of us did pre-pandemic), or only working from home (like many of us did during the pandemic), "hybrid work" is any combination of the two (the post-pandemic future).
Hybrid work is the best of both worlds: employees get the connection and collaboration of in-office work plus the convenience of remote work. And, it's a model that caters to the unique needs of each employee simultaneously, meaning the company has:
A happier team,
A lower turnover rate, and
A larger talent pool to recruit from.
Still, there are some assumptions that are holding companies back from enjoying these benefits. We're here to debunk the myths we often hear when we talk about hybrid work.
Common myths about hybrid work:
Myth #1: Hybrid work is just a phase…
It's easy to assume that the hybrid work model is nothing more than an adjustment period, as people transition back to working in the office. Soon, it will go back to pre-pandemic norms, right? Maybe not…
According to recent research of the US market from Gallup, hybrid work is a continually growing trend among remote-capable employees (about 60 million workers in the US):
"When asked where they plan to work long term -- according to the plans their employer communicated -- remote-capable employees confirmed that a hybrid work schedule will be the predominant office arrangement going forward. About 53% expect a hybrid arrangement, and 24% expect to work exclusively remotely."
Companies like Twitter, Microsoft and Meta have made hybrid work a permanent part of their workplace strategy for many reasons - including the important fact that it's what their employees want. It seems that now employees have tasted flexibility, they don't want to go back to pre-pandemic norms.
Myth #2: It's difficult to find flexible office space…
Finding the perfect office space for your budget and team is difficult, especially in these rapidly changing times when it's hard to predict even the near-future. While many companies opt for a large office space to fill as their team grows over time, it is much more cost-effective to go for flexible space solutions that you can scale up and down as (and when) needed, to avoid paying for unused space. You never know when the next pandemic will hit, or when you'll need to change locations.
The good news is, finding flexible office space is easy. There are plenty of co-working spaces or "third spaces" across Singapore to choose from, plus flexible membership options like workbuddy, which gives your team instant access to more than 50 locations on-demand.
The best thing with workbuddy is, you don't need to sign anything long-term, and you can use it to trial a hybrid work model immediately to see if it works for you.
Myth #3: Employees are less productive outside the office…
We hear this one a lot, and the research is mixed: some research suggests that working from home permanently will have a negative impact on productivity and mental health.
Whereas, a Stanford study showed that people are about 10% more productive when they work from home.
That's why a hybrid model works so well. Remember what we said about the best of both worlds? Exactly. Most of the research carried out during the pandemic agreed on the fact that having access to a dedicated, well-equipped space when working remotely is an important factor in productivity.
This is the gap co-working spaces fill. If employees don't have a dedicated, well-equipped workspace at home, and the company can't afford to help, co-working spaces meet that need in an affordable way. For example, with a workbuddy membership, employees who find it difficult to focus at home, but live far from the office, can pop into a co-working space near their home for a full day's work without wasting time commuting.
We hope this helps in your quest to find the best working model for your company. While it's often easier to stick with what you know, we think you'll benefit more in the long run by giving hybrid work a try. We have helped many companies, large and small, find flexible working arrangements that work best for their unique teams, and the spaces that make that flexibility possible.
Contact the workbuddy team and let's chat about options that'll work for you.