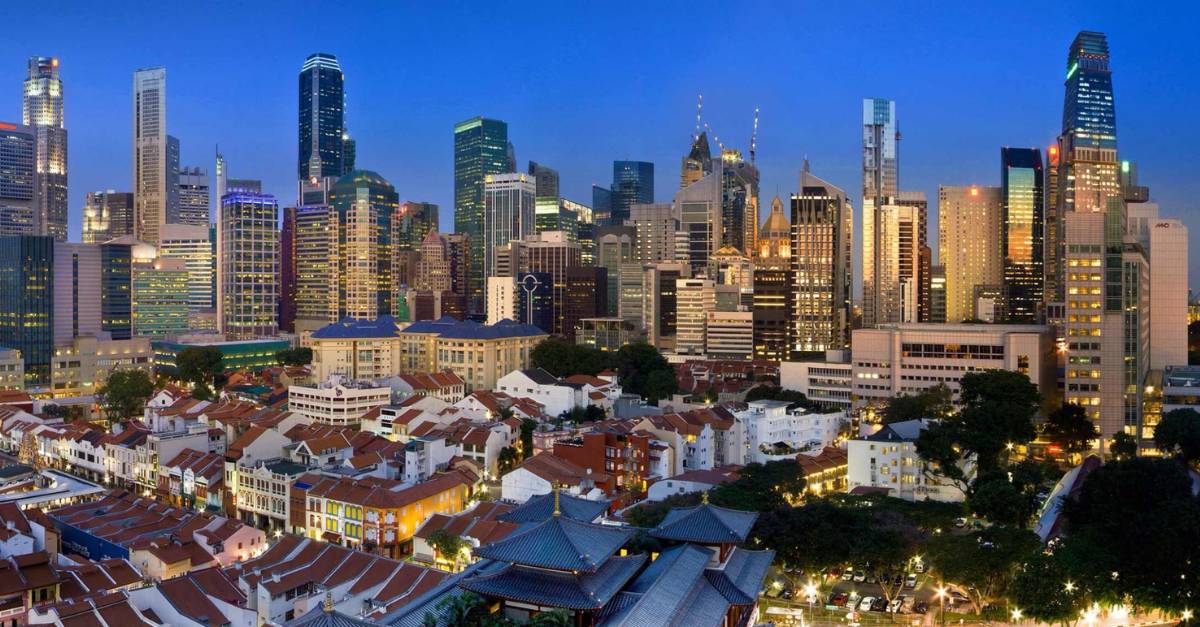 Top 4 Coworking Spaces in Tanjong Pagar (2023)
Post on July 11, 2023
Finding the most suitable workspace for you and your business relies on more than the actual workspace itself – location is a prime factor for many teams when they begin the search for an office space, in terms of convenience and the address's prestige. Tanjong Pagar is one of the most sought-after locations in Singapore, being home to countless multinational corporations, banks, world-class hotels, and other popular amenities and attractions.

When you work in Tanjong Pagar, work and play can both get equal amounts of attention, where the plethora of coworking spaces and serviced offices available are moments away from green spaces such as Tanjong Pagar Park and Duxton Plain Park, comprehensive shopping and dining facilities like 100AM and Tanjong Pagar Plaza.

In this guide, discover the best coworking spaces in Tanjong Pagar that cater towards a diverse variety of workstyles, industries, and team sizes, whilst remaining affordable for a vast array of budgets. Find your perfect workspace today!

1. The Work Boulevard at 79 Anson Road.

The Tanjong Pagar -based coworking space, The Work Boulevard, offers a welcoming and inclusive atmosphere, complete with a vibrant lounge, trendy coffee bar, breathtaking water views, and a friendly Community Team. Above all, it cultivates a strong sense of community, effortlessly connecting individuals with like-minded coworkers.
Promoting connectivity and collaboration lies at the core of The Work Boulevard's coworking space. They have purposefully designed their workspace and services to prioritize human interaction, recognizing that success thrives through collaborative efforts. With a focus on members, the amiable team ensures they establish meaningful connections among themselves while providing essential business support.
The elegant and inspiring coworking space at The Work Boulevard centers around a spacious and well-lit coworking lounge. It features a stylish coffee bar and captivating views of both the sea and the city. This inviting setting serves as an ideal backdrop for client meetings, networking with fellow coworkers, or taking a refreshing break to gain fresh perspectives, find inspiration, and enjoy a delightful cup of coffee. Moreover, on Thursdays and Fridays, members have the opportunity to unwind and connect with others over a cold beer, further enhancing their coworking experience.

Address : 79 Anson Road, Level 21, Tanjong Pagar, Singapore 079906



2. WeWork at 60 Anson Road

Situated in Tanjong Pagar, WeWork's coworking space at Anson Road offers a tranquil and cozy environment, all on a single level. It acts as a sanctuary for both budding entrepreneurs and established businesses. The private offices exude charm and warmth, while the collaborative workspaces and spacious conference rooms provide abundant space for effective teamwork and enhanced productivity. Moreover, the inclusion of an onsite game room contributes to a creative atmosphere that sparks inspiration.
Benefitting from its prime location, just moments away from Tanjong Pagar's renowned restaurants, bars, and retail establishments, you and your team will have an array of options for entertaining clients and commemorating achievements. Additionally, the close proximity of the Tanjong Pagar station ensures hassle-free commuting, regardless of your initial point of departure.
Address: 60 Anson Road, Level 17, Tanjong Pagar, Singapore 079914



3. The Hive

Situated in the vibrant Tanjong Pagar neighborhood, The Hive coworking space enjoys a prime location within Singapore's bustling Central Business District. This conveniently placed workspace is a mere 3-minute walk from Tanjong Pagar MRT Station, offering unparalleled accessibility. Spanning two floors, The Hive showcases its panoramic views of the cityscape and the ocean through expansive floor-to-ceiling windows. The coworking area is thoughtfully designed, providing ample space and essential amenities such as adjustable standing desks and a communal kitchen space. To secure your hotdesk reservation at The Hive, simply use the workbuddy app and immerse yourself in the inviting and friendly atmosphere created by their exceptional team.

Address: 79 Anson Road, #23-01, Singapore 079906.



4.Penguins Coworking – Tanjong Pagar

Penguins Coworking offers a flexible and functional workspace solution. With a friendly reception and front desk support, they also provide complimentary pantry services, including tea, coffee, and water. Strategically positioned above Tanjong Pagar MRT station in the heart of the Central Business District, Penguins Coworking enjoys a prime location. This advantageous setting grants convenient access to a diverse range of restaurants, cafés, and numerous retail units within International Plaza.
An exceptional feature of this coworking space is its awe-inspiring views. Each of the eight window suites offers captivating glimpses of the sea, creating a serene and motivational backdrop for your work. Whether you are an entrepreneur, freelancer, or a team seeking a flexible coworking space, Penguins Coworking offers the ideal blend of convenience, amenities, and picturesque views to elevate your productivity.

Address: 10 Anson Road, International Plaza 079903
RECENT POSTS