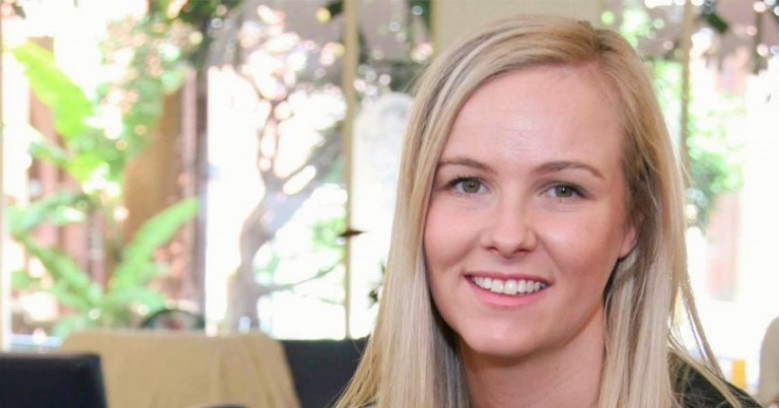 Emmy-Lou Hamley tells us about Academy Xi and her tips for staying productive at work.
Post on August 28, 2019
We are excited to announce our partnership with Academy Xi, an education and training company providing workshops and events on technology, business and User Experience (UX) Design.
We interviewed Workbuddy member, Emmy-Lou Hamley, about the launch of Academy Xi in Singapore and her tips on staying productive at work.
Tell us a bit about Academy Xi and what makes it unique?
Academy Xi is an education and training company founded in Sydney, Australia in 2015. We were founded out of a passion to change the world using human-centred design. Originally we were just a small group of Senior UX Designers teaching each other new skills on Saturday mornings in an empty garage.
What makes us unique is that we focus on impact at our core. We believe that access to skills in human-centred design shouldn't be just for those who can afford it, and so in each city, we look at new ways to provide scholarships, grants or discounts for those who need them most.
What type of events & workshops does Academy Xi hold and who would benefit from attending?
We run events centred around design, emerging tech and business. Our events are audience-driven, engaging and entertaining. We put a lot of effort into sourcing a diverse set of speakers for every topic; across ages, gender, race, culture and experience. We aim to push the boundaries a little with our events, by exploring the areas at the edge of the future of work and society. One of my favourite events to date is titled "Cities by Design: What would cities look like if they were designed by women?"
What is your role at Academy Xi and what do you love about it?
I was employee #1 in Singapore, and so originally I was doing a bit of everything (the beauty of working in a startup!). As we have grown, I have stepped more into the events, collaborations and business development space, but we have pretty fluid roles as we are still pretty small. My official title is Collaboration Design Lead; which is a fancy way of saying "I get things done, with other people!"
Why did you join Workbuddy?
When we first landed in Singapore, we looked around manyco-working spaces. I think most people can agree that Singapore has some beautiful co-working options. But not knowing how quickly we would grow, and needing the flexibility to move around and meet new people meant we couldn't lock ourselves into one place.


When I found out about Workbuddy it was a no-brainer! It's simple to use, the team are super helpful and friendly, and I never get bored!
What do you enjoy most about your Workbuddy membership?
I love the flexibility. I can pick a space depending on my mood, or what my day is looking like. If I want to be somewhere where I can just hide and write event copy and respond to emails; then I'll pick certain places over others. If I want to meet new people, or work with my team on something, then I'll pick another.
What tips do you have for staying productive at work?
I truly believe it's about how you're treating yourself first and foremost. We all know that feeling when you haven't been getting enough sleep and not eating right; you just can't get anything done. It's critical that you look after your mind and your body for the best productivity. Little things like making sure you're listening to music that uplifts you, keeping up your fluids, and eating well are critical for productivity at work.
Beyond that, I believe it's about purpose and what you're working towards. If you don't believe in what you're doing, it will never feel right. If you find yourself getting excited to be at work because you really feel like you're making a difference, then you've hit the jackpot.
What's next for Academy Xi?
We are about to launch our courses in Singapore, starting with UX Design, and then Service Design, Product Management, Digital Marketing and Data and Analytics courses pretty quickly after that. Watch this space!
Workbuddy members can visit EVENT BUDDY in the Workbuddy app to see all upcoming Academy Xi events.
Not yet a member, but interested in getting some flexibility back in your work life? Visit Workbuddy for your free 1 week trial and gain access to over 30 of the best co-working spaces across Singapore.
RECENT POSTS