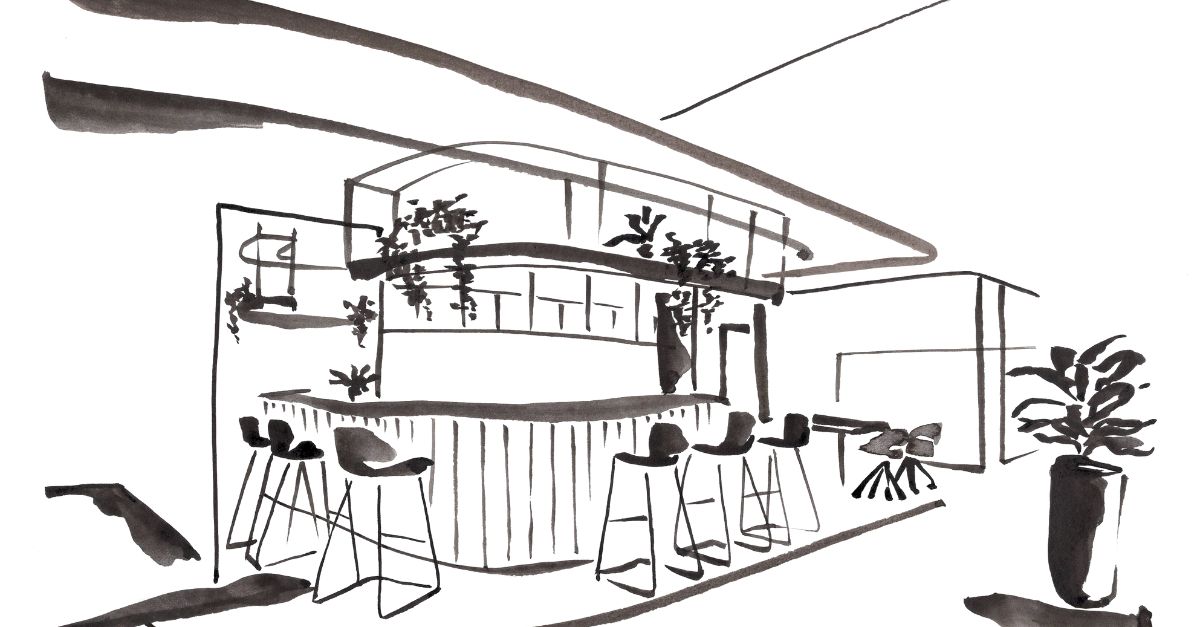 Introducing The Work Boulevard
Post on May 24, 2023
A brand new co-workspace is coming to Tanjong Pagar! The Work Boulevard will be opening on 1st June 2023.
Everything about The Work Boulevard is welcoming: from the light-filled lounge, to the stylish coffee bar, stunning water views and friendly Community Team. Most of all, The Work Boulevard has a great community vibe - it's a place that makes it easy to find your tribe.
Convenient Tanjong Pagar Location
You can find The Work Boulevard on Level 21 at 79 Anson Road – just a few minutes walk from Tanjong Pagar MRT station, right in the heart of Singapore's Central Business District.
Here, you're spoilt for choice with an abundance of lunchtime cafés and eateries at your doorstep. After dark, the Tanjong Pagar area comes alive with fabulous bars and international dining spots, perfect for entertaining clients.
Connect & Collaborate
First and foremost, The Work Boulevard is a community. Believing that success is all about collaboration, they've designed their space and services to focus on fostering human connection.
Members are at the heart of everything they do. Their friendly team makes sure to get to know their members and help them network with each other and find the business support they need.
A Stylish & Aspirational Workspace
At the centre is a spacious, light-filled coworking lounge with a chic coffee bar and beautiful sea and city views. It's the perfect place to meet clients and other members, or to take a break and get some perspective, inspiration (and good coffee). They also have a beer tap open on Thursdays and Fridays, so you can enjoy networking with other members over a cold beer at the end of the week
Environmentally Sustainable
The Work Boulevard makes a point to prioritise the planet and is committed to making sustainable living habits more visible and accessible for all.
The Work Boulevard has partnered with Chop Value to design sustainably made office furniture. The coworking lounge features solid wood furniture made with a staggering 500,000 upcycled chopsticks - saving them from landfill, and giving them a second life. In this and other ways, they choose the greener option wherever possible in the knowledge that every small choice can build into a big impact for the benefit of the planet.
A Fully Equipped Workspace
With considerable experience in creating spaces that foster productivity, The Work Boulevard team has thoughtfully designed every aspect of this place: it's stylish, it's spacious, and it's equipped with everything you need to get things done.
Facilities include:
Meeting rooms with high-end video conferencing facilities
Private phone booths
High-speed internet
Printing facilities
Unlimited tea and coffee
Professional support from our dedicated Community Team
How to Join
Whether you're a freelancer, a startup or an established business, The Work Boulevard offers flexible membership options tailored to your needs:
Hotdesking daypass
Coworking membership
Private office
Bookable meeting rooms
Virtual office
Contact HELLO@THEWORKBOULEVARD.COM to join their community today.
The Work Boulevard will be live on the workbuddy platform from June, so workbuddy members will be able to experience this stylish workspace first-hand!