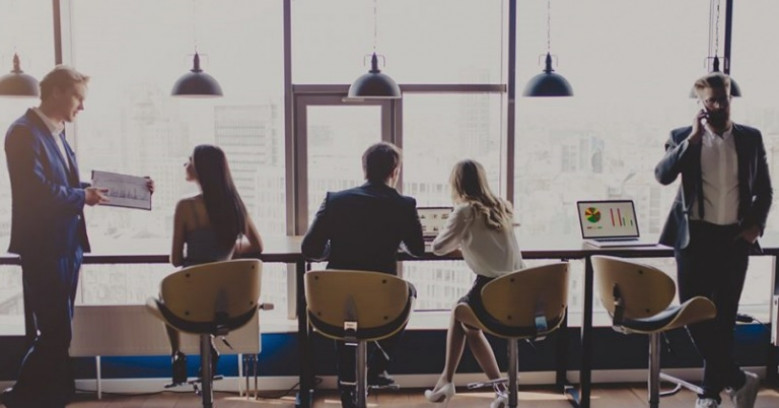 What's the deal with big companies in co-working spaces?
Post on January 28, 2019
Co-working spaces began as a solution for freelancers and start-ups — people whose work demands mobility and flexibility. With higher levels of uncertainty, short-term contracts make sense. But how does the pay-as-you-grow model benefit large multinationals who enjoy much greater consistency? There are several reasons, as companies like Verizon, Microsoft and IBM are well aware.
Save money
With rent prices on the rise in Singapore, the balance is tipping towards more flexible real estate options for many companies. Plus, with more employees demanding a healthier work-life balance — both those with families and millennials — and with fluctuating headcounts, co-working spaces are a good way to maximise efficiency and minimise under-utilised space.
Recruit talent
Co-working spaces bring people of all industries and skill-sets under one roof — perfect for recruiters. The networking opportunities and community activities offered make it easy to find what (or who) you're looking for.
Monitor competition
They also make it easy to keep track of innovations and potential disruptions to the industry. Many companies choose to have teams located in co-working spaces, at the heart of the start-up action, to find out about potential competition or acquisition targets.
Inspire employees
Research shows that people in co-working spaces report higher levels of thriving — they are more engaged in their work and are generally more productive. This is because they can choose their working hours, they feel part of a community and the opportunities for collaboration encourage creativity. When surrounded by people with different expertise, their own identity and confidence in what they do grows stronger.
Co-working spaces are becoming more relevant for large organisations, whether they're being used as an alternative workspace for convenience, a base for sales teams and overseas teams, or as a model to follow when re-designing existing company offices.