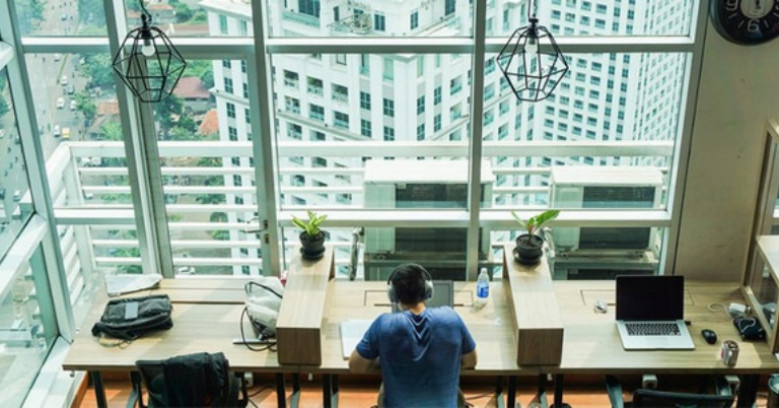 Which co-working space is right for you?
Post on May 3, 2019
So you've heard all the hype around co-working spaces and you're keen to get involved — but there's just one problem. With so many choices in Singapore, how do you know which co-working space is right for you?
As an entrepreneur or freelancer, you don't have the luxury of time. Taking a week off to tour all the co-working spaces in the city (as fun as that sounds) is simply not an option. To help, here are some factors to consider while doing your research. Once you figure out your priorities, choosing a workspace will be much easier.
Location
The first thing to ask yourself is, "Where do I want to work?" Do you want to be close to your clients so you can meet without commuting? Or do you need to be near your kids' school? Perhaps you'd like to be next to your favourite gym, so you can pop over for a workout whenever you need an energy boost. Have a look at your current routine and see where you're wasting time in transit. Choosing a co-working space in a strategic location can save you a lot of time — and money.
Flexibility
Another important consideration is the contract. When your income is irregular, you want to avoid fixed overheads and long-term contracts. So, it's important to check the membership requirements of different co-working spaces. How long is the cancellation notice period? If there is more than one branch, how easy is it to switch between locations? What extra costs, like printing or meeting room bookings, are involved? Make sure the contract solves more problems for you than it creates.
Facilities
The next thing to consider is what facilities are most important to you. Creatives may need a photography studio or 3D printer, and wellness professionals may prefer a space with exercise equipment. If you spend most of your day on the phone or in meetings, make sure theco-working spaceyou choose has plenty of meeting rooms. Maybe it's just plenty of natural light that you're after — or a café with a decent brew!
Community
Each co-working space has its own community vibe, so it's a good idea to talk to members when considering a space. Think about the type of clients you want to meet. Does the space attract more start-ups or large corporations? Tech types or creatives? Also, how often do members mingle? How many opportunities are there to interact? Some prefer a casual, chatty atmosphere, while others concentrate better when it's quiet. Maybe you like a mixture of both?
Try before you buy
Wouldn't it be great if you could experience working in a space before committing to a contract? Well, you're in luck! With Workbuddy, you can access 27 co-working spaces around Singapore with one flexible membership. This way, you can get a feel for the vibe of each space — while still being productive — until you settle on one that you love. Alternatively, you may prefer the freedom of working at a variety of locations by continuing with Workbuddy. Monday it could be CBD, Tuesday Jurong East and Wednesday Changi Business Park. The options are endless.
Best of all, Workbuddy is offering a free trial for a limited time only. That means free access to a host of beautiful co-working spaces at your fingertips, no strings attached. Sign up now!
RECENT POSTS