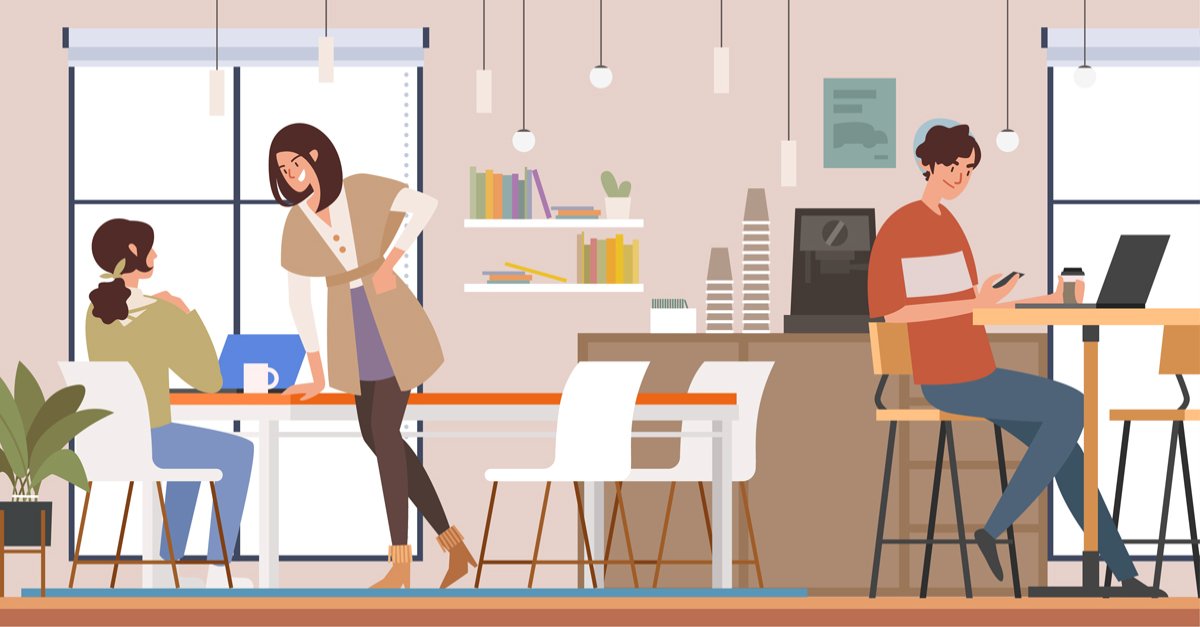 Why More Gen-Z and Millennials Go To Coworking Spaces
Post on May 3, 2023
With the entrance of millennials and Gen-Z into the workforce, numerous businesses had to reconsider their traditional approaches to work and adapt to the new generation's mindset. This was also coupled with the need to attract and retain young talent, which led to an increase in demand for coworking places, especially after the global pandemic, which fast-tracked digitalization and flexible working trends. In Singapore, the rise in coworking spaces has been remarkable, with many districts experiencing a surge in their numbers.
But what makes coworking so appealing to Gen-Z and millennials, and how does it operate? Here are some reasons why coworking spaces have become the preferred choice for young workers, and how these advantages could start influencing other members of the workforce:
Flexibility: As remote work has become a norm, returning to the rigid traditions of a conventional office may prove challenging. For Gen-Z and millennial workers, the flexibility offered by coworking spaces is highly desirable. With a variety of workspace options available, such as hot desks, dedicated desks, private offices, and virtual offices, these individuals can select the perfect workspace to meet their needs. Additionally, entrepreneurs and businesses can easily scale up or down with the vast array of private office spaces and desks available.
Younger workers and remote workers are also partial to working at times that best suit their schedules, which is why most coworking spaces are open 24/7 to allow for productivity at any time of day or night.
Affordability: Singapore's office space rentals can be quite expensive, making coworking places an attractive option for many businesses, startups, and entrepreneurs looking for affordable office solutions to grow their operations. Teams of all sizes can find flexible office spaces that cater to their specific needs, and some serviced offices can even customize private rooms and desks to their preferences without incurring exorbitant costs.
Younger individuals value the flexibility offered by coworking spaces, where membership plans can be tailored to their specific usage needs, ranging from full-year contracts to monthly or weekly plans. This enables them to not only find a workspace that suits their team size but also when the team will be working, resulting in significant savings on space.
Community: Younger generations place great importance on having a sense of belonging, even in the workplace. Coworking places foster a sense of community and collaboration, enabling members to interact with one another regularly, particularly those who hot desk or work in communal areas. The opportunity to learn from individuals with diverse backgrounds and from various industries makes the coworking experience more enriching than traditional office setups that expose individuals to only one industry or company.
Convenience: Convenience is a top priority for Gen-Z and millennials, and coworking places deliver just that by offering all the necessary tools for productivity in a single location. These individuals appreciate how everything is conveniently bundled as part of their coworking package, alleviating the need to deal with internet service providers, find quiet spaces for phone calls, or even venture far for coffee. With high-speed internet, printing facilities, meeting rooms, a coffee bar with snacks, and even entertainment options, everything is easily accessible within a flexible shared office space.
Inspiration: Ideas and creativity can become stagnant without a change of scenery or mental stimulation. Coworking places are specifically designed to inspire individuals by providing a wide range of areas to work in, either individually or as a team during brainstorming sessions. Working in different environments can enhance productivity and keep workers engaged throughout the day. Moreover, coworking places usually incorporate visually-pleasing design elements and conversation starters, making them an ideal location to welcome clients and visiting guests.

Now that you have a better understanding of how coworking places operate and why they are so popular among the younger workforce, perhaps you're interested in experiencing the benefits of coworking for yourself. workbuddy offers a comprehensive platform that showcases the top coworking places available in Singapore. Get in touch with us today to discover your ideal workspace solution.


RECENT POSTS