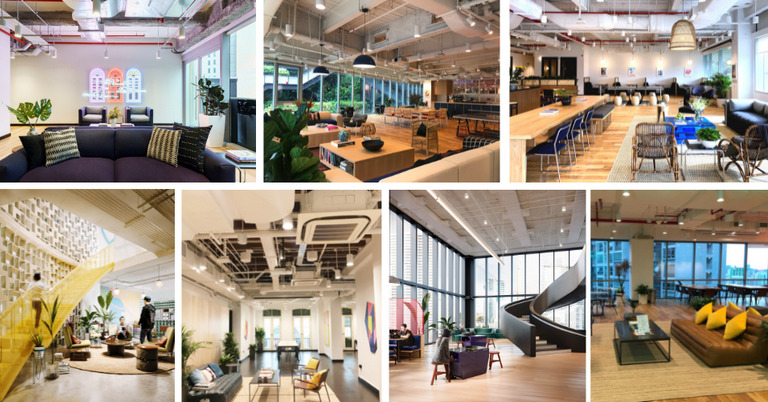 workbuddy partners with WeWork to provide more flexible access to Singapore's top workspaces
Post on March 31, 2021
We're excited to announce that we have added 7 WeWork locations to the workbuddy network to give you more choice, flexibility and freedom in your work-life!
Here at workbuddy, our goal is to provide members with on-demand access to workspaces when and where you need it. Our partnership with WeWork means members can now access over 45 of the best co-working spaces in Singapore with one flexible membership!
WeWork's start-of-the-art workspaces are more than just a place to work. They are a place to connect and engage with different individuals and companies who can provide value and support no matter what stage of business you are in.
There's a lot to love abut WeWork and we interviewed the team to find out more.
1. What three words best describe WeWork?
Flexible, Community, Network
2. What makes WeWork unique?
WeWork is unique because our spaces are more than just a place to work. Members of the WeWork community value connection and engagement. They realize that, with 8,000 members in Singapore, there are individuals and companies who can provide value and support no matter what stage of business you are in.
With 7 WeWork locations added to workbuddy's network, you can select the location that works best for you. Feel free to explore all 7 locations by booking a desk through the workbuddy app. Regardless of your preference, WeWork's locations are sure to fit whatever you are looking for!
3. What will workbuddy members love most about WeWork?
Workbuddy members will surely love exploring the different WeWork locations all around Singapore. While they are all aesthetically similar, each WeWork has its own unique feel and speaks to the area of Singapore in which it is situated. With 8,000 members in Singapore, Workbuddy members will be able to network with like-minded individuals and companies. Don't forget our Community teams who work day in and day out to ensure our members are engaged with the space and each other and who actively participate to creatively solve problems that member companies face.
4. What regular events do you hold to help members network?
WeWork offers regular events to engage members. Members can look forward to privatised snack offerings, panel discussions, and virtual member conventions. Community teams also play an active role in connecting members and facilitating curated networking based on the needs and requests from members.
5. Can you tell us a little bit about each of the 7 WeWork co-working spaces that will be available to workbuddy members?
A beautiful 3-storey shophouse that is easily accessible from street level. Level 1 houses a cafe, operated by Sarnies, for delicious fresh coffee.
A spacious common work area spanning across three floors, with an entire level of open communal co-working space available. Shower facilities are available on every floor.