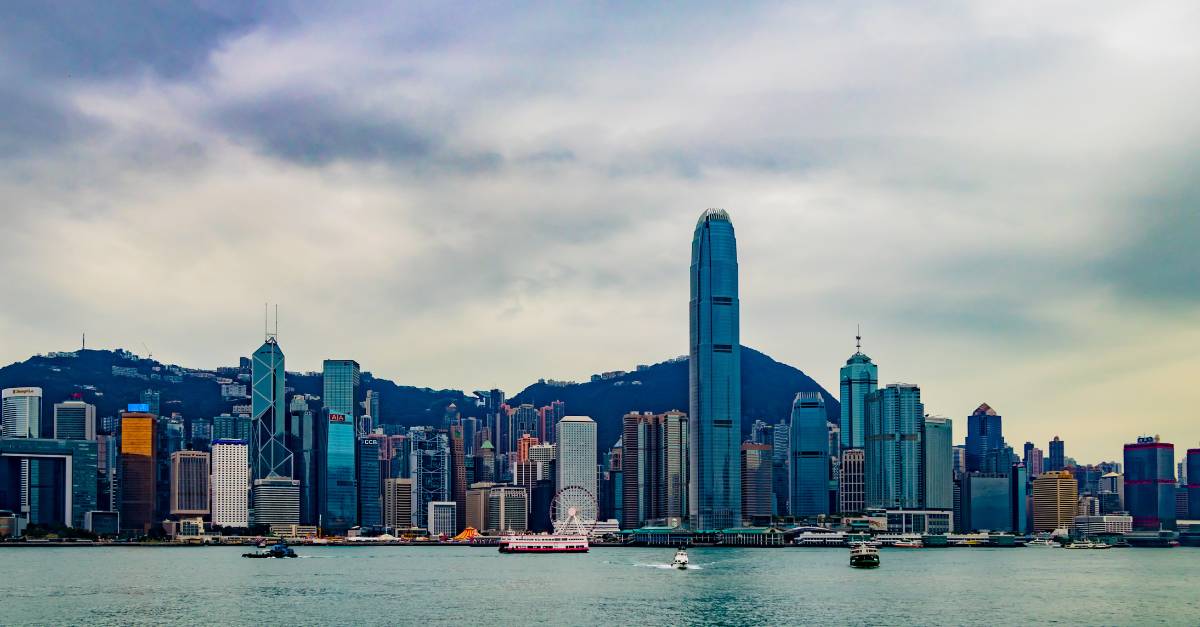 10 Best Coworking Spaces in Hong Kong
Post on November 28, 2022
There's a wide variety of coworking spaces in Hong Kong to suit every budget and vibe, but if you're looking for a new space for your company or team, we recommend starting with these 10 (in no particular order)….
Address: 28 Stanley Street, Central
Nearest MTR Station: Central
Location:
In the Hong Kong business scene, location is everything. Handing over a business card with "28 Stanley Street, Central" as your address speaks volumes about your legitimacy and success. It's right in the centre of the action, and walking distance to Central MTR Station, the Airport Express, and all the major travel gateways.
Coworking space:
Think of The Executive Centre as the "Business Class'' of coworking spaces in Hong Kong. This is one of its newest locations: housed in an A Grade building spread across 31 floors, with open-plan coworking spaces, meeting rooms, event rooms, libraries, soundproofed call rooms and private offices with independent entrances. And it's all decked out with the latest office technology; designer furniture from Timothy Oulton, Herman Miller, and 9am; and lush modern art on the walls.
Check out FlexFinder for help with finding the right flexible workspace in Hong Kong for you.
Address: 1 Connaught Road, Central
Nearest MTR Station: Central
Location:
Right on Victoria Harbour, AIA Central is a famous feature of Hong Kong's spectacular skyline. Every floor boasts stunning views of the city and the ocean. It's one of the most prestigious addresses to have, located almost adjacent to IFC, Airport Express, the ferry piers and the major business centres. Lunchtime is for exploring the excellent restaurants and cafes that abound, and for leisurely strolls along the harbourfront.
Coworking space:
The Executive Centre goes the extra mile in terms of design, technology and facilities. This location features Hong Kong's only Apollo 20 collaboration space pod by Timothy Oulton studios that will take your meetings or cocktail hours to new heights. Not only is AIA Central an award-winning environmentally friendly office building, it also has parking facilities (a rarity in Hong Kong). The complimentary refreshments and in-house barista make breaktimes extra enjoyable.
Address: 90 Connaught Road Central, Sheung Wan
Nearest MTR Station: Sheung Wan
Location:
Sun House is in Sheung Wan District, one MTR stop away from Central (Hong Kong's city centre). It's walking distance from IFC, the Airport Express, Hong Kong Station, and ferries that go to all the islands (plus Macau). Sheung Wan is loved for its down-to-earth, local vibe, dotted with small stores and markets - and plenty of shop cats!
Coworking space:
Spaces originated in Amsterdam and now has locations worldwide. This location is housed in a recently refurbished A Grade building, with all the style and sophistication that Spaces is known for. It has 138 private offices and 36 dedicated desks on offer, plus a cheerful coffee bar, a popular on-site restaurant and a stunning event space on the ground floor.
Address: 8 Queen's Road East, Wan Chai
Nearest MTR Station: Admiralty
Location:
Situated a mere 4-minute walk from Admiralty MTR Station, this location offers the best of both Admiralty and Wan Chai. It's near the harbour and directly opposite Three Pacific Place, a major business locale, and Pacific Place, a huge shopping centre with all the high-end brands, supermarkets, cinemas and restaurants. You're also within walking distance to Wan Chai's bustling neighbourhood and vibrant nightlife.
Coworking space:
Spaces 8 Queen's Road East spans 18 spacious floors of designer office space with 130 private offices, 18 dedicated desks, and 5 meeting rooms. With Scandinavian design, every detail is carefully thought through to create a space that fosters productivity, creativity and community. It features a beautiful outdoor space, inviting breakout areas and that all-important parking space.
Address: 95 Queensway, Admiralty
Nearest MTR Station: Admiralty
Location:
United Centre is less than a minute from Admiralty MTR Station - the heart of Hong Kong's business district. Admiralty is where the majority of the government offices and banks are located. It's right on Victoria Harbour, with Hong Kong Park and Tamar Park providing lush green breathing spaces between the skyscrapers.
Coworking space:
Hong Thai Expo & Business Centre is known for its minimalistic design, giving you a blank canvas on which to build your business and make your mark. It has large event and meeting spaces, great facilities and a vibrant community of professionals to network with.