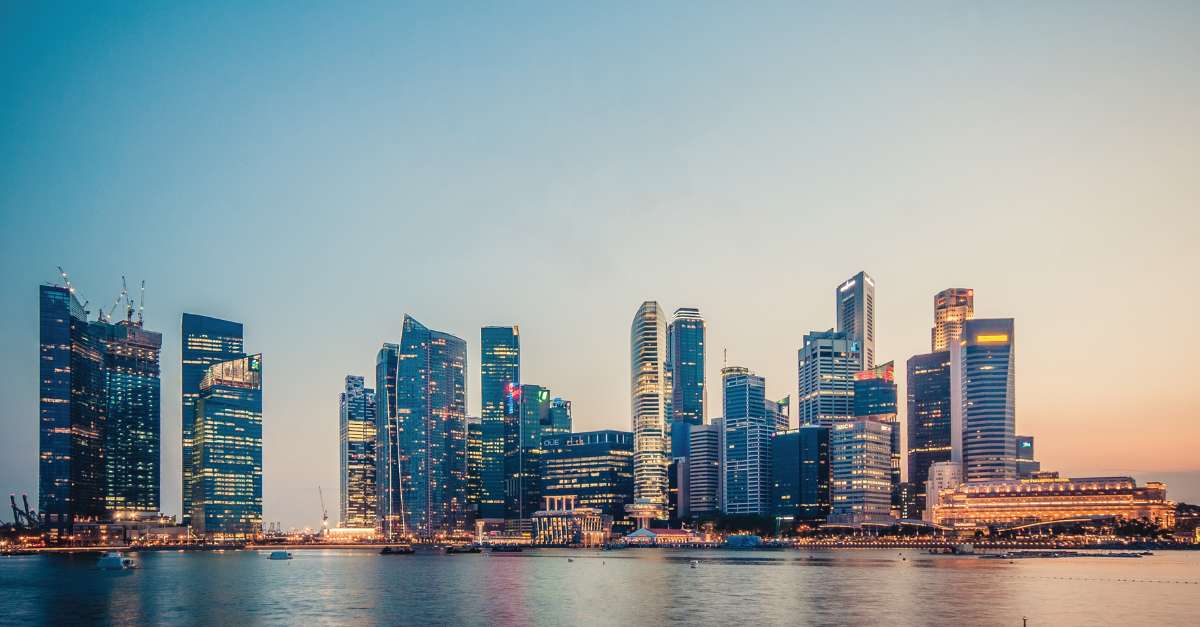 Flexible Office Solutions: The Future of Work In Singapore
Post on August 10, 2023
The way we work in Singapore will be unrecognisable 10 years from now. The rate of change is so fast, it is difficult to keep up. But here are some solid facts that help light the way forward and help us see the direction ahead for Singapore workspaces.
In short, the future is flexible.
Fact 1: The Flexible Office market is growing rapidly, spurred on by small businesses
The Flexible Office market is projected to grow above a CAGR of 20.34% between 2022 and 2030, with a value of US$55.20 billion in 2021 and a projected value of approximately US$201.28 billion by 2030, according to a Facts and Factors research report published in 2023.
And a significant portion of this growth is attributed to the growing trend of establishing small- and medium-sized businesses as well as startup businesses in important cities, including Singapore.
Fact 2: Demand for flexible workspaces in Singapore is on the rise
Demand for flexible workspaces in Singapore increased by 25% in 2022 compared to 2021, according to research by global workspace innovation firm The Instant Group. Across the Asia Pacific region, Singapore received the largest number of enquiries for flex space in 2022 and is currently a close second behind Sydney in 2023.
When the workforce was allowed to return to the office after the pandemic, "many corporates saw the opportunity and need to adapt their real estate strategies, often downsizing in favour of more dynamic and flexible workspace arrangements," said Ana Olivares, Director at The Instant Group, Asia Pacific.
Fact 3: Flexible Work Arrangements are the way forward in Singapore
"I think the next key disruption is going to be flexible work arrangements," said Manpower Minister Tan See Leng at a panel discussion held in conjunction with the launch of the Tripartite Collective in May 2022. "Flexible work arrangements are the way forward, especially as they help more women and mature workers participate in the labour force," he said.
The Manpower Ministry of Singapore is currently developing standards and guidelines for flexible work arrangements for employers in all industries. In fact, white papers have been published advising all companies in Singapore to be following the new guidelines of flexible working arrangements (FWA) by 2024.
Fact 4: Coworking spaces continue to increase in Singapore
Singapore's coworking space has tripled since 2015, from 1.2 million square feet to 3.7 million square feet. Regina Lim, Director of Consulting and Research, predicts that by 2030, shared working space will increase from 10% to 15% of the total office supply in Southeast Asia, with Singapore taking the lead.
Read: Top 5 Trends in Coworking Spaces (2023)
Fact 5: Flexible work is now a basic expectation of employees, not a perk
In Singapore, 65% of employees surveyed in July 2023 prefer having a flexible schedule that allows them to work the hours that are productive for them, while 60% want the option to choose where they work from.
Both ranked second only to competitive pay and benefits as top workplace perks. Globally, 43% of respondents said that flexible work is a basic expectation, rather than a perk.
If your company is ready to step into a flexible future, the workbuddy team is here to guide you. We can help you find an affordable, flexible workspace that suits your team perfectly. Contact us for a free consult at info@work-buddy.com.
RECENT POSTS