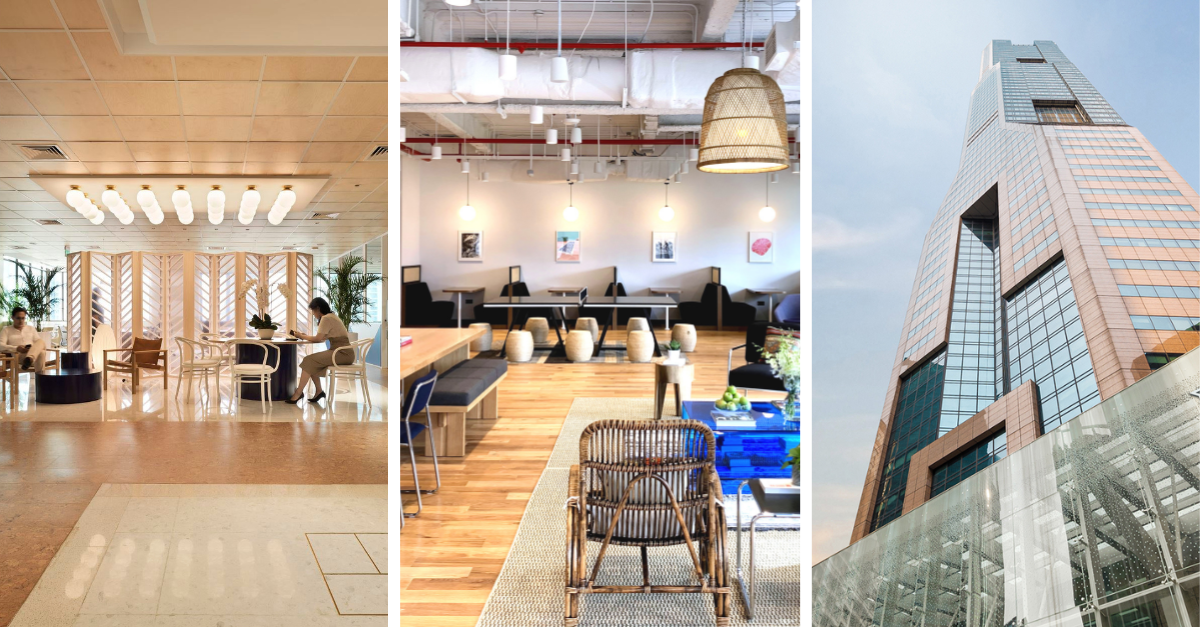 Coworking in Singapore
Post on January 16, 2023
In recent years, coworking spaces have become increasingly popular in Singapore as more and more people seek flexible work arrangements. Whether you're a freelancer, start-up business, or entrepreneur, coworking spaces offer a convenient, collaborative, and cost-effective alternative to traditional office spaces. But with so many options available, it can be difficult to know where to start.
In this complete guide to coworking in Singapore, we'll take a look at everything you need to know to find the perfect coworking space to suit your business needs.
What is Coworking?
Coworking is a shared office space where individuals from different companies and backgrounds come together to work. It provides a flexible and affordable alternative to working from home or renting a traditional office space. Coworking spaces offer a range of facilities and services, including hot desks, meeting rooms, phone booths and private offices. Many also offer on-site cafés and events for members to network and collaborate.
Why Use a Coworking Space in Singapore?
There are many reasons why you might choose to use a coworking space in Singapore. Some of the most popular reasons include:
Flexibility: Coworking spaces offer flexible rental options. This allows you to choose the length of time that suits your needs, whether you're just starting out or looking for a more permanent solution.
Cost-effectiveness: Renting a traditional office space can be expensive, especially if you're a small business or start-up. Coworking spaces, on the other hand, offer a cost-effective alternative with the added benefit of pay-per-use facilities such as printers and meeting rooms.
Community: Coworking spaces provide opportunities for networking, collaboration, and mentorship. This can be particularly beneficial for freelancers and entrepreneurs who may otherwise work in isolation.
Amenities: Most coworking spaces in Singapore offer a range of facilities and services, including high-speed internet, plus pay-per-use printing, scanning, and photocopying. many spaces also offer phone booths, meeting rooms, private offices, and other amenities such as lounges and complimentary refreshments.
Location: Coworking spaces are usually located in convenient, central locations, making it easy for you to commute to and from work.
Types of Coworking Spaces in Singapore
There are many different types of coworking spaces in Singapore, each offering a different experience. Here are some of the most common types:
Hotdesks: This is the most basic type of coworking space, offering a shared desk and chair for you to work from in a communal office area.
Private Offices: For those who need more privacy, private offices are available in most coworking spaces. These typically include a private office space with shared communal facilities such as printers, lounge areas and meeting rooms.
Meeting Rooms: Many coworking spaces in Singapore offer meeting rooms for rent, making it easy for you to host business meetings and presentations in a professional office space.
Virtual Office: If you don't need a physical workspace, virtual office memberships are also available. These typically include a mailing address and telephone answering service, as well as access to other coworking space amenities.
How to Choose a Coworking Space in Singapore
Choosing the right coworking space in Singapore can be a daunting task, with so many options available. Here are some factors to consider when making your choice:
Location: Consider the location of the coworking space, its proximity to your home or business and access to public transport. Workbuddy is a membership plan that offers access to over 45 coworking spaces in Singapore with one pass. Members can choose where they work each day - near home, clients or even their child's school.
Amenities: Consider what amenities are important to you and look for a coworking space that offers those. Do you need a private office or just a shared desk space? Do you need access to meeting rooms? Do you need high-speed internet and printing facilities? Make sure to take into account all the things you need in a workspace when choosing a coworking space.
Community: Consider the type of community you want to be a part of. Are you looking for a coworking space that is geared towards startups, freelancers, or more established businesses? Do you want to be surrounded by people from a specific industry? Take a look at the events and activities that the coworking space hosts to see if they align with your goals.
Price: Price is an important consideration, especially if you're on a tight budget. Consider the monthly membership fee, as well as any additional costs such as meeting room rentals or additional services. Make sure to compare prices and services across different coworking spaces to find the best value for your money.
Contract Terms: Before committing to a coworking space, make sure to read and understand the contract terms. Find out about the length of the contract, the notice period for terminating the contract, and any other terms and conditions that may apply.
Coworking spaces are a flexible and cost-effective alternative to traditional office spaces, offering a range of facilities and services for freelancers, startups, and small businesses. When choosing a coworking space in Singapore, consider the location, amenities, community, price, and contract terms to find the best fit for your needs. Whether you're looking for a hotdesk or private office space, there's a coworking space in Singapore that's perfect for you.
Looking for a coworking space in Singapore? Workbuddy has a city-wide network of over 45 of the best coworking spaces in Singapore including WeWork, The Work Project and many more. Contact us for a free trial or get in touch to speak to our friendly team about your specific office space requirements.
RECENT POSTS