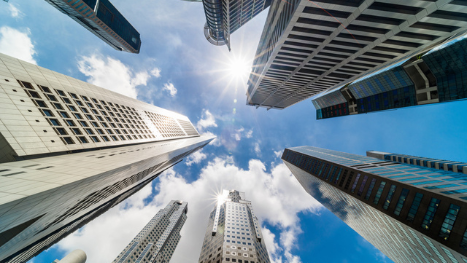 The Future of Work: Not One-Size-Fits-All (2022)
Post on June 15, 2022
Now that restrictions have been lifted in Singapore and we can all return to the office, the question is, "How much flexibility will we have in future?"
Will things go back to pre-Covid norms of working at the office every day, or will hybrid and remote working continue as a rising trend?
In short: is the hybrid work model a sustainable strategy or a passing fad?
The good news is, there are signs indicating that many companies are likely to continue with some level of flexibility in future:
1. Uncertainty is still a factor
The pandemic is not over yet - it will continue to impact societal norms for some time, and the full knock-on effects on the economy are yet to be seen. Therefore, while it may be tempting to return to the familiarity of a fixed office space, companies do need a strategy for weathering uncertain environments for the foreseeable future.
And the best way to do that is to stay flexible — to build work models that adapt easily to changing situations. Work models that allow for social distancing when needed, and that cater to the varied needs of the team.
Being locked into long-term office rents limits a company's ability to weather the storm and cut costs when a crisis hits. That's why co-working spaces are seeing an influx of companies who want to access well-designed professional spaces at a lower cost and commitment level.
2. The benefits of flexibility are now widely known
For many companies, adapting to remote working when the pandemic hit was a major challenge that involved re-writing protocols, overthrowing whole systems, and learning new communication methods. Some employers doubted that their workforce would stay productive in a remote setting.
But after two years, the benefits are making themselves known: better work-life balance, costs of commuting saved, more communication and — most significantly — lower costs. The companies that downsized during the pandemic freed up a lot of budget to invest in growing the business in new ways.
In fact, in a tripartite statement released in April 2022, the Ministry of Manpower (MOM), the National Trades Union Congress (NTUC) and the Singapore National Employers Federation (SNEF) called for practices such as working from home and staggered hours at the workplace to be made permanent features, recognising both the benefits to employers of tapping into a wider talent pool, and to employees of achieving a better work-life harmony.
3. Research shows a tailored work model is the most successful
While a few companies were able to go fully remote during the pandemic, many have found that it simply isn't feasible: they still need professional spaces for meetings, events and overall productivity. Plus, working entirely from home is not practical for some employees.
However, a study by the Institute of Policy Studies (IPS) in April 2022 found that a sizeable proportion of employees in Singapore prefer to retain flexible work arrangements rather than work from the office or from home on most days.
The general conclusion is that working only from the office, or only from home, is too restrictive — neither option caters to the diverse needs of a diverse workforce. The wide range of these diverse needs was only made known during the pandemic. It has opened our eyes to the fact that every team is different. For the first time, teams were forced to come up with creative solutions that worked for their unique situation. Necessity is the mother of invention, after all. And now that restrictions are lifting, employees still want to be empowered to choose where they work, whether that's from the office, home, a co-working space, or a combination of all three.
We think this is summed up perfectly in a recent petition from Apple Together, a group that advocates for workers' rights at Apple in the US, which says, "We are not asking for everyone to be forced to work from home. We are asking to decide for ourselves, together with our teams and direct manager, what kind of work arrangement works best for each one of us, be that in an office, work from home, or a hybrid approach."
They hit the nail on the head with this statement: "There is no one-size-fits-all solution, let us decide how we work best, and let us do the best work of our lives."
___
workbuddy provides on-demand access to Singapore's largest network of professional workspaces designed for both individuals and teams. We have helped many companies adopt tailored hybrid work models with flexible access to spaces that suit the needs of their teams. No long-term contracts or deposits required. Contact our expert team of specialists to find the best solution for you.
RECENT POSTS