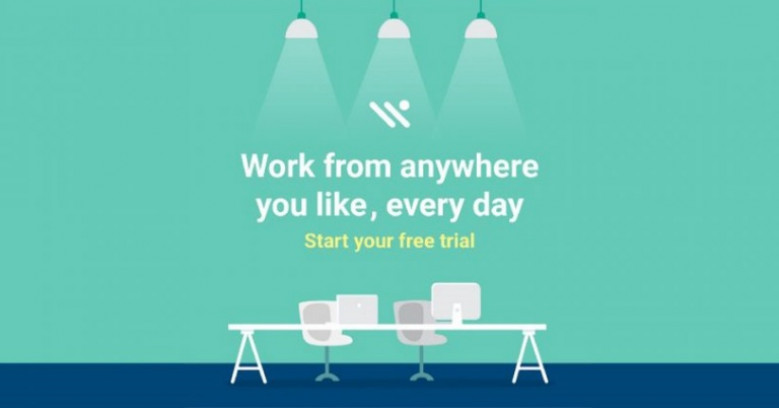 A new year, a new way of working. Try it free
Post on January 17, 2019
All over Singapore, people are checking into incredible co-working spaces — and trying new ones every day. They're saving time, expanding their networks and getting more done. Their secret? A single pass that opens doors to more than 25 co-working spaces across the city: Workbuddy.
Now it's your turn to experience the joys of co-working; that's why we're offering you a free trial. We want you to discover exciting new spaces and communities near your home, gym or client's office with Workbuddy. It's a great way for you co-working newbies, sales teams and commuters to see the benefits of this new way of working for yourselves.
But don't take our word for it! Our members love their newfound freedom and flexibility so much, they can't imagine ever going back. Those who used to work at home or in noisy cafés are now out and about, getting creative in innovative, fit-for-purpose spaces. Those who used to spend hours travelling to and from client meetings have more time in the day, now that they can book the nearest hot desk and just get on with it.
Here are just a few of our members' favourite things about us. They like that Workbuddy:
We're affordable (five passes for S$129 a month or unlimited passes for S$299 a month)
· A network of the coolest spaces in town (Distrii, the Hive and CoCRE8, to name a few)
· Flexible month to month plans with no lock-in contract (cancel anytime you need to)
· Super easy to use app (download for iOS or Android)
· Makes it a whole lot easier to network, get inspiration, save money and be more productive!
And we know you will like us, too.
There's no better time to give this a try than now, while we're offering a free trial. You'll get your first week free, no matter which plan you choose, and can cancel any time. It's a brand new year — the perfect time to start something new. Go on, give yourself the chance to see how fun, flexible and freeing a Workbuddy pass can be — you know you want to.
Sign up for your free trial today!
RECENT POSTS