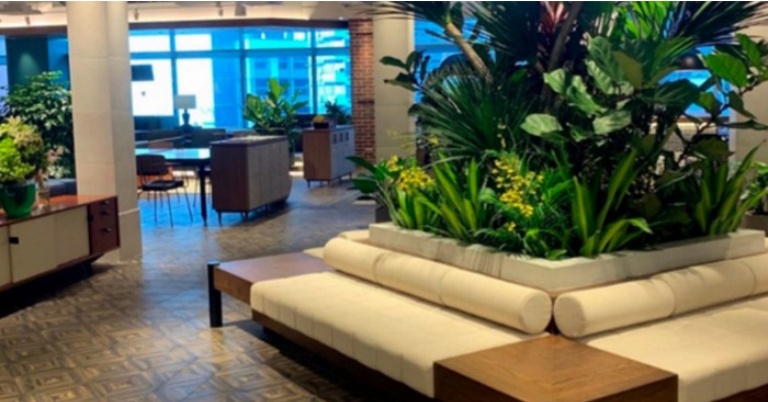 Introducing One&Co, the newest addition to Workbuddy!
Post on September 9, 2019
Here at Workbuddy, we're always looking for new coworking spaces to add to our network so we can offer our members the ultimate flexibility and choice.
We're excited to announce that we have partnered with One&Co, a fantastic space located in the heart of the city, just 2 minutes walk from Tanjong Pagar MRT station.
With a unique hotel lounge-like design, international community vibe and regular networking events, One&Co is an exciting new addition to the Workbuddy platform.
We spoke to the team at One&Co to find out more.
What three words best describe One&Co ?
We view One&Co as a "Platform for Innovative Business," a unique co-working space that is Dynamic, Harmoniousand Inviting.
What makes One&Co unique?
One&Co is one of the latest projects by East Japan Railway Company (JR East) — the largest train operator In Japan.
In Japan, the nature of our business is to build an ecosystem that connects people to their jobs, education, and opportunities. Likewise, our dream for One&Co here in Singapore is to connect Japanese and local enterprises to form a thriving community that thinks, creates, and advances collectively.
What are your favourite things about One&Co?
The bookshelf area is my personal favourite in the coworking space. Through our partnership with Kinokuniya, members can browse and buy the latest Japanese books right here in One&Co. Checking out the new titles on display every month has always been a highlight for me!
What regular events do you hold to help your members network?
We're always to excited to host our "OneTalk" series of events, where innovation and design companies come together to share insights revolving around pressing topics such as "Building a Smart Nation" and "Conversations on Design Thinking." Participants have given us feedback that they feel refreshed and challenged after each session.
What's next for One&Co? What can members expect from the new workspace?
You can look forward to working in the company of an international community, with most members from Japan, Singapore, and SEA. We even have plans to hold Japanese and English language courses in the near future!
One&Co will be live on the Workbuddy platform from 1st October. Make sure you book a visit and check-in to see what all the hype is about!
Not a Workbuddy member yet, but keen to find out more? Book a free week with Workbuddy to check it out!
RECENT POSTS