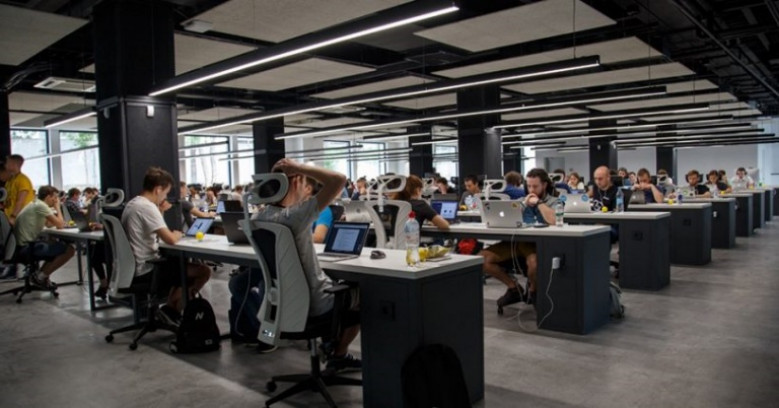 Is the permanent work desk obsolete?
Post on February 27, 2019
The way we work is changing. Technology is driving the growth of the on-demand economy, connecting companies with freelancers and allowing society to harness under-used resources. More and more, organisations are doing away with lifetime employment contracts and opting instead to hire freelancers for short-term projects under the pay-per-use model.
With sites like Freelancer.com connecting more than 29 million employers and freelancers globally, people have more choice about when and where they work than ever. Those with home responsibilities can still earn an income and companies can access a much wider supply of workers on demand.
With a laptop or tablet and an internet connection, anyone can work from anywhere.
This change in demand has triggered a proliferation of co-working spaces around the world, providing flexible options sought by freelancers and large corporations alike. Asia Pacific markets are leading the way, with 36% annual growth in co-working supply, and Singapore is a major player, with 53.9% annual growth between 2014 and 2017, thanks to its thriving start-up culture and rising office rents. As JLL's 2018 report "Spotting the Opportunities: Flexible Space in Asia Pacific" says,
"Companies of all sizes are increasingly turning to flexible space to improve employee experience, boost innovation, build community and be more agile in a dynamic business environment."
With all this change, is there still a place for permanent company-owned office spaces?
While the on-demand economy is growing rapidly, it is still relatively small. It benefits those who value flexibility but not those who want stability. Because pensions and health care benefits are tied to employment contracts, freelancers bear a greater risk. And until governments devise new systems for employment remuneration that moderate this risk, long-term job contracts will still be the norm.
Therefore, when it comes to office spaces, many companies are finding a happy medium — placing their mobile teams out in co-working spaces and keeping a smaller permanent space for core teams. This way, they can reduce overheads while meeting the flexibility needs of their employees. For many, the value of co-working spaces lies in having supplementary space for contract workers whenever the need arises. New membership models for co-working spaces, like Workbuddy, provide access to a variety of spaces with one monthly membership — making it easy and affordable for anyone to work at different locations according to their professional and personal needs.
At the end of the day, it's about what makes sense for you and your team. If you are spending most of your time travelling and commuting, a flexible membership like Workbuddy will help cut costs and increase productivity. The permanent office space is by no means obsolete, but office real estate is evolving fast, and the only way to stay competitive is to embrace change.