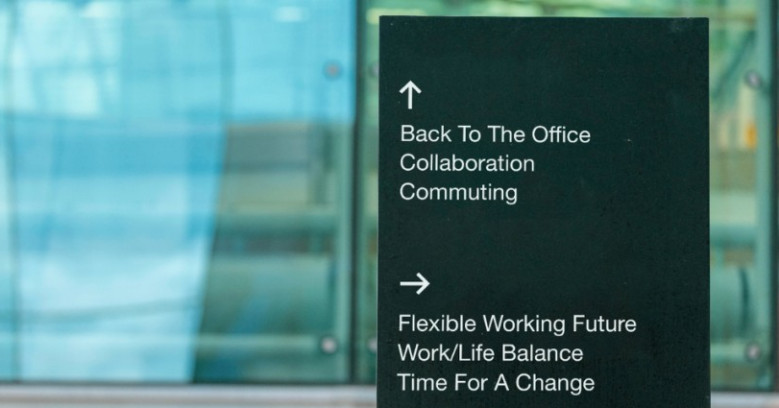 Learning to adapt: Why the hybrid work model is worth trying
Post on September 20, 2021
During the pandemic, many companies faced the challenge of finding a way to effectively manage a remote workforce, with little to no warning. Now that Singapore is starting to reopen and up to 50% of the workforce is allowed to return to the office, employers are faced with a whole new challenge: how to transition back from remote to office working.
Both office working and remote working have their pros and cons, for the employer and the employee. In this environment of uncertainty, it's difficult to choose a work model that ensures both the satisfaction of your employees and the survival of your company.
But perhaps you don't have to choose. Perhaps you can have both. The biggest lesson the pandemic has taught us is that adaptability gives us the surest chance of survival. Therefore, the best model must be an adaptable one, a 'test and learn' approach, a work model that caters to the changing needs of your workforce. That's why so many companies are turning to the hybrid work model.
What is the hybrid work model?
Instead of having everyone work solely from the office or remotely, the hybrid work model allows a bit of both. It can take many forms. Office use can be scheduled for different teams on a rotating basis, or on a set few days of the week, with employees working remotely the rest of the time.
With the hybrid work model, you can offer your employees a mix of options: the office, co-working spaces and the home office. For example, they can come to the office for collaborative work and meetings, but choose between co-working spaces and home for the rest of the time, depending on their needs. This combines the benefits of each approach, while compensating for the disadvantages.
Why the hybrid work model is better
It's cheaper:
The pandemic put enormous pressure on many companies, forcing them to slash budgets and fixed costs as quickly as possible. Physical office space came into focus as both costly and unnecessary. The hybrid work model makes it possible to downsize your fixed office space by using more affordable co-working facilities. Co-working memberships like workbuddy provide affordable access to a large network of professional workspaces across the city, providing cheaper, more flexible solutions.
It's safer:
A hybrid work model allows companies to maintain social distancing regulations, limiting the number of employees in the same space at any given time. For employees working remotely, co-working spaces that follow strict health and safety protocols provide a safe alternative. The hot-desking trend is gaining momentum across the world for many reasons, including the fact that it's easier to maintain strict cleaning standards. Dedicated desks cluttered with personal items are rarely cleaned to the same standard as unassigned hot desks are.
It's adaptable:
The rigid social and physical structures that were deemed necessary for productivity in the past are now proving ineffective and unpractical. With a hybrid work model, your company is in a much better position to maintain productivity through any regulation changes or setbacks you may encounter. If any employees have to quarantine, or restrictions tighten, you can easily implement new remote working arrangements without much disruption. You can also employ people with differing needs, including those with home responsibilities. With workbuddy, you get pay-as-you-go access to any co-working space, helping you keep costs down while staying adaptable to a changing environment.
It supports employee satisfaction:
As many companies have now learnt, working from home doesn't work for everyone. Research shows a decline in satisfaction and an increase in mental health problems among people who have been working from home for extended periods of time. A hybrid work model that provides access to co-working spaces allows employees to continue enjoying the flexibility and freedom of remote working, while being supported with a professional space in which to collaborate, hold meetings and focus on their work. With a workbuddy membership, your employees have on-demand access to Singapore's largest network of workspaces in which to stay safe and productive.
In summary, the return to the workplace is a chance to create a more agile, hybrid working model for your company. One that fosters teamwork and that sense of connection lost during the pandemic, without compromising on employee health and safety. It will help you navigate uncertainties around return dates, vaccine mandates and office restrictions, while helping your company stay agile in the long term.
At workbuddy, we can help you transition to a hybrid work model with affordable, flexible passes and on-demand access to Singapore's largest network of coworking spaces. We offer a wide range of solutions, from private offices to pay-as-you-go access to hot desks and conference rooms. With workbuddy, you'll be able to 'test and learn' until you find the best solution for your team.
Contact us for help designing your hybrid workspace solution today!
RECENT POSTS