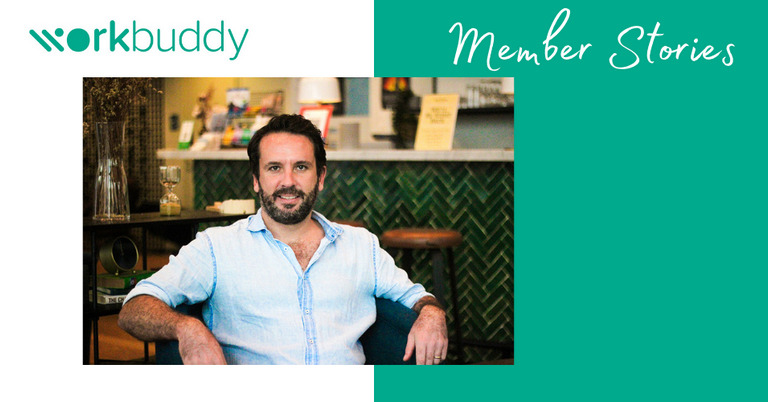 Workbuddy Member Stories | Duncan Robertson: From Corporate Business to Singapore Start-up
Post on April 16, 2021
"I work for KARANA, an early-stage Singapore start-up business. We make 'deliciously indulgent comfort foods from whole-plants'. Meaty, meat-free products without the need for heavy processing or lots of added ingredients.
More people are beginning to understand that as the world population grows, we can't stick to the same approaches to food and food supplies. It's not sustainable for the environment.
Our first range of products are made from the wonderful jackfruit. An abundant, sustainable, biodiverse ingredient with a naturally meat-like texture. We're launching into Singapore restaurants in 2021.
Before KARANA, I spent the majority of my career in a variety of CPG (consumer packaged goods) marketing roles with a large multinational in both Sydney and London. A few years back, I moved to consulting whilst living in London.
It was very rewarding work to help SMEs and start-ups with interesting business challenges. Then about a year ago, I moved to Singapore with my wife and kids. I set out to join an early-stage start-up to get into the day-to-day challenges of a small business.
Working at KARANA as the Head of Marketing, it's been an exciting journey with the founders. I've been with them for six months now and I can say that it's been a big change; but a great change.
Like all businesses around the globe, COVID-19 has changed our speed on a lot of things. It's been slow sourcing across borders or exploring manufacturing units in other countries. Finding office space where we could install an R&D kitchen wasn't easy.
Luckily, we came across workbuddy. We can work from different co-working spaces across Singapore with lots of flexibility. COVID-19 has proven that you don't need to have everyone sitting in an office five days a week to get results. We'll likely continue our workbuddy membership even after we've settled in the new office.
Advice for start-ups, you need to enjoy your job as you will spend a lot of your life doing it. Find a business with a mission for the future that you can get behind. In small business there are going to be lots of challenges and having a guiding star is key to keeping motivated and hungry."
– Duncan Robertson.
RECENT POSTS